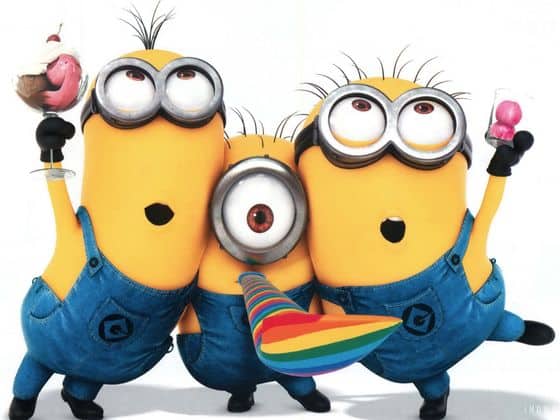 05 Jul

Summer Movies for kids
Summer movies for kids: Free, reduced prices available at many theaters' lineups
BROKEN ARROW WARREN THEATRE
Upwards of 20,000 guests attended the Broken Arrow luxury theater's ultra-popular summer movie series for kids that began last summer with an amazing offer: Children age 13 and younger get not only free movies, but also free concessions and live entertainment at the theater.
Admission to these movies for those age 14 and older, including adults, will also be free. The shows begin next week and will take place at 10 a.m. Tuesdays, with doors opening at 9 a.m.
Some things to know: The free tickets will be limited to six per adult for each movie; all tickets will be for reserved seating; tickets must be picked up in person at the theater box office and will not be available online; the tickets can be picked up as early as the Saturday before each Tuesday showing.
Broken Arrow Warren Theatre is located at 1700 W. Aspen Creek Drive in Broken Arrow, south of the Creek Turnpike between Aspen Avenue and Elm Place.
June 7: "Horton Hears a Who"
June 28: "The Lego Movie"
July 19: "Alvin & the Chipmunks"
SUMMER MOVIES @ CIRCLE CINEMA
Tulsa's arthouse gem is teaming up with the Tulsa City-County Library's summer reading program to show family-friendly films for free in July.
But that's not all: Children ages 17 and younger who attend these shows at Circle Cinema, 10 S. Lewis Ave., will also receive a free concession. A child can choose between a popcorn, a drink or a candy bar.
These shows will take place at 1 p.m. on Tuesdays in July (July 5, 12, 19, 26). Those interested are instructed to call 918-549-7584 to learn the movie titles that will be scheduled.
The program "is a great partnership with Kendall-Whittier Library," said
Chuck Foxen, the film programmer for the theater, "bringing books, movies and community together to share an experience at Circle Cinema. It's a real gift to children in Tulsa."
CINEMARK'S SUMMER MOVIE CLUBHOUSE
Two of the area's Cinemark theaters are offering a low-price deal on movies for kids: The Summer Movie Clubhouse has movies priced at $1 per show, but there are also advance tickets available to see all of the movies in the series for a $5 "bundle price."
The participating theaters are the Cinemark Broken Arrow (1801 E. Hillside Drive) and the Cinemark Sand Springs (1112 E. Charles Page Blvd.), and each is showing the same films each week.
The movies will screen at 10 a.m., but note the different days: In Broken Arrow, each film will play Monday-Thursday mornings, or all four of the dates listed below for each film; in Sand Springs, the 10 a.m. screenings are set for Mondays and Wednesdays only from the dates below.
June 13-16: "Alvin & the Chipmunks: Road Chip"
June 20-23: "The Peanuts Movie"
July 11-14: "The Boxtrolls"
July 18-21: "The Sandlot"
July 25-28: "Norm of the North"
Aug. 1-4: "Shaun the Sheep Movie"
STARWORLD 20
The kids summer series features eight movies at Starworld 20, priced at $3 per person. The multiplex in far south Tulsa at 10301 S. Memorial Drive is showing movies at 10 a.m. and 12:30 p.m. for three days each week — Tuesdays through Thursdays — beginning the second week in June.
June 14-16: "The Peanuts Movie"
June 21-23: "The Smurfs 2"
July 5-7: "Cloudy With a Chance of Meatballs 2"
July 12-14: "Puss in Boots"
July 19-21: "How to Train Your Dragon"
Aug. 2-4: "Hotel Transylvania 2"
CARMIKE CINEMA 12
Tulsa's newest theater, located at 8307 S. Olympia Drive in west Tulsa, is kicking off a summer kids series with a package deal price: For $4, guests will receive "admission, a special drink and a special popcorn." These shows are set for 10 a.m. Thursdays into August.
June 30: "How To Train Your Dragon 2"
July 7: "Kung Fu Panda 2"
July 14: "Monsters vs. Aliens"
July 28: "The Peanuts Movie"
Aug. 4: "The Penguins of Madagascar"
Michael Smith 918-581-8479
michael.smith@tulsaworld.com