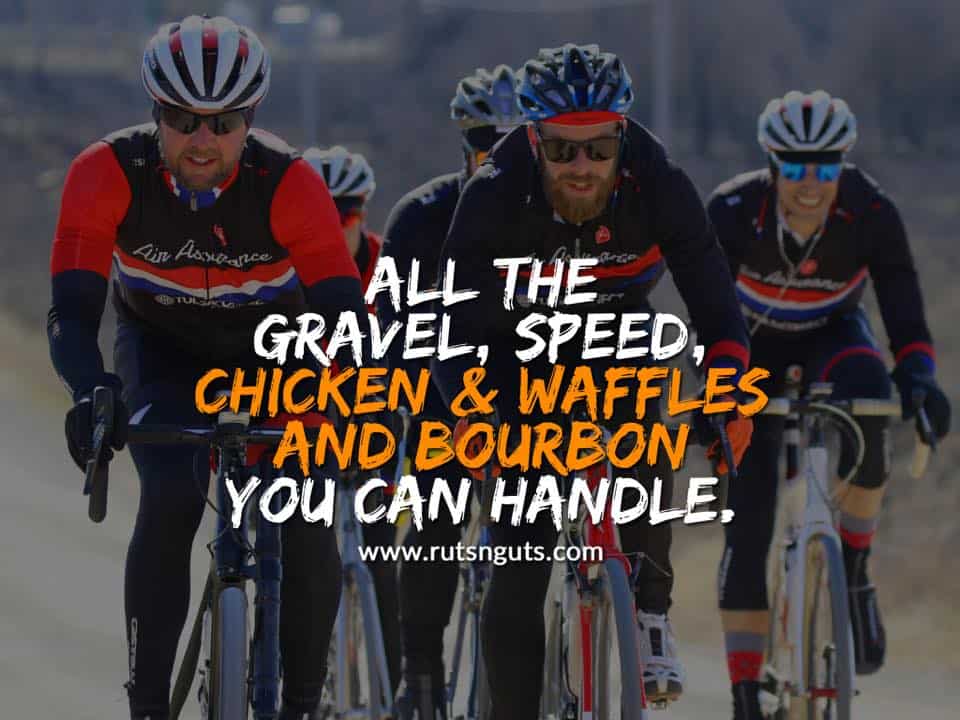 11 Nov

Ruts & Guts Chicken & Waffle Ride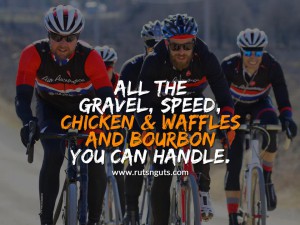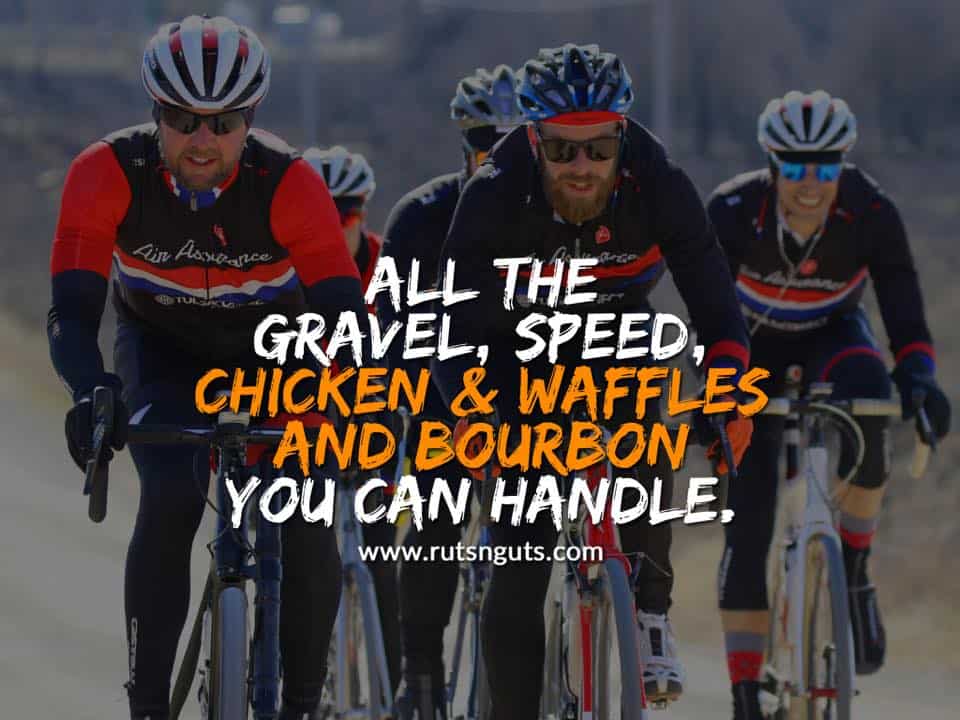 Ruts & Guts Chicken,  Waffle & Bourbon Ride Dec. 4th!
Looking for a reason to get off the couch this winter and find a wicked fun adventure? Maybe racing Cyclocross isn't your thing but you still want to get outside and try some new roads and explore some gravel. We have 75+ miles of amazing open pavement, smooth dirt and gravel that will be sure to get your taste buds for adventure flowing. We are taking the Belgium theme of Cross racing and mixing with a little bit of the south. So once you get back from your ride you will be able to eat some awesome Chicken and Waffles from our killer OKC food truck.
Maybe that doesn't get you excited yet….how about a flight of unique Bourbons to warm up your body. You should arrive with perfect timing to cheer on all your racing buddies and pro riders at the UCI C1 race. This will be a blast all in itself to experience.
Invite your buddies and bring your bike and lets get this party going.
Purchase Tickets HERE:
https://www.bikereg.com/rutsnguts
$60 Chicken and Waffle Ride
+$10 for flight of Bourbon