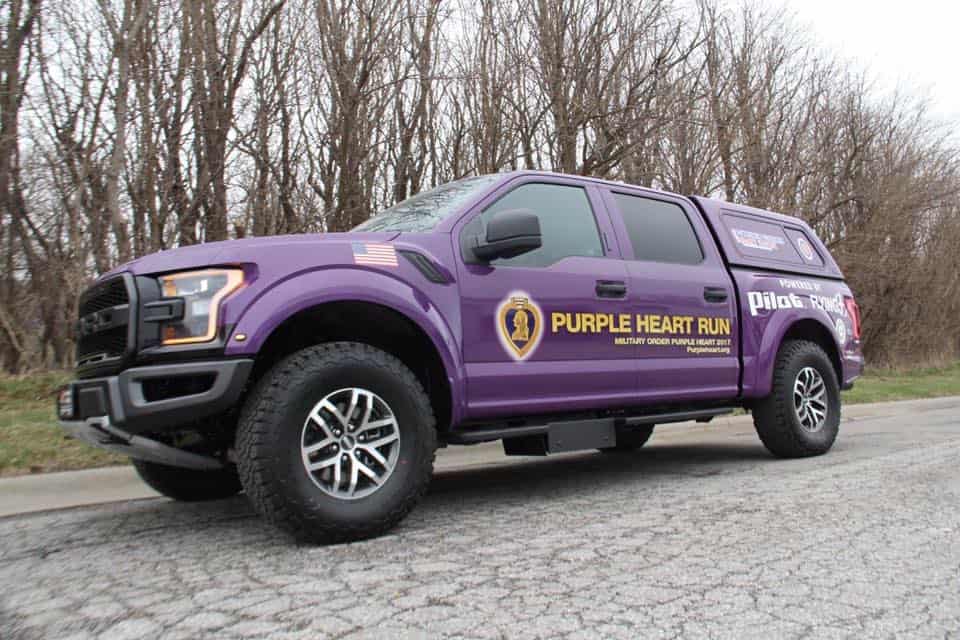 07 Aug

Purple Heart Ceremony Aug 8th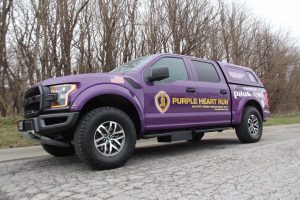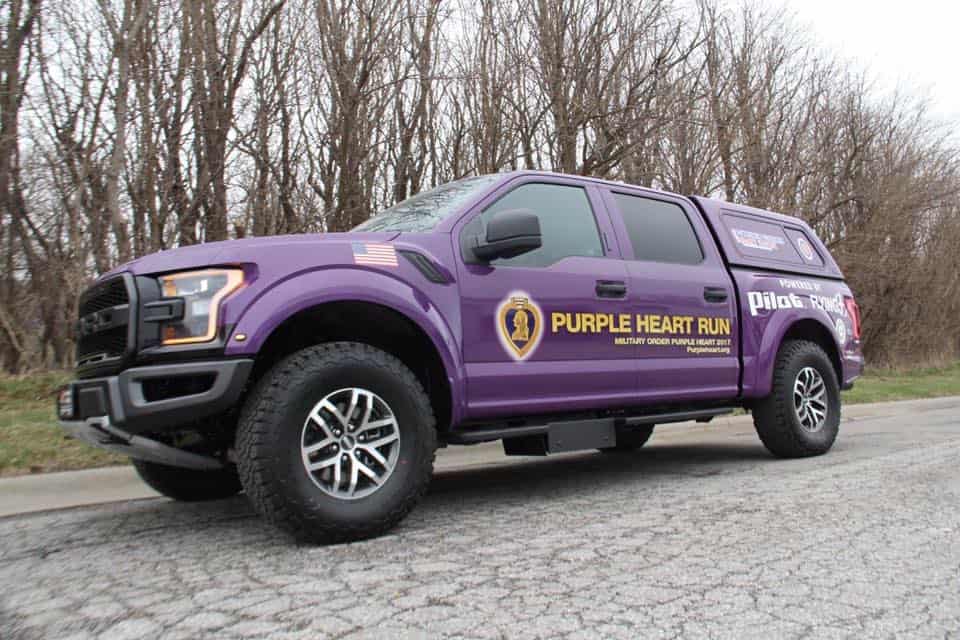 Please join us on August 8th! The City of Broken Arrow will be proclaiming itself to be a Purple Heart City in a ceremony held in Veterans Park.
By becoming a Purple Heart City, we are, as a community proclaiming support and appreciation for our wounded and fallen Veterans and their families, as well as our country's active and retired military around the world.
In addition to the City's Proclamation the hosts of the event, the Military Order of the Purple Heart, will welcome two recipients who will arrive in a specially outfitted vehicle called the Purple Heart Truck.
The Purple Heart Run
Background:
The Purple Heart Run will rally the community to thank our country's military veterans. Funds raised during this journey will support the great mission of helping to make a normal transition back to civilian life a reality for many deserving veterans and their families.
The Purple Heart Truck is a specially equipped Ford F-150 Raptor Truck adapted to suit combat-wounded veterans who are paralyzed or who have lost legs or arms. Along the way dozens of different wounded veterans will take their turn behind the wheel as the route makes its way across the country. The Run is sponsored by the Wounded Warrior Family Support (WWFS) and the Military Order of the Purple Heart (MOPH) Foundations.
—
Starting at 7:00 p.m., the one hour event will host dignitaries from the State Capital and Commanders of several Military Orders, as well as yourselves.
A draft of the Ceremony is as follows:
Ceremonial Sequence
Escort by ROTC of the Purple Heart Veterans from the Truck to the Platform
Opening Invocation – Clarence Oliver
Flag Salute and Pledge of Allegiance – Clarence Oliver
Introduction of the VIPs – Clarence Oliver
Welcome Address – Military Order Purple Heart Speaker
Purple Heart Truck Veterans –
Proclamation by the Governor – Representative Kevin McDugle
Proclamation by the Mayor of Broken Arrow – Craig Thurmond
Unveiling of the Purple Heart City Sign – City Manager Michael Spurgeon
Presentation Heart City Plaque to the City – Mitch Reed to the Mayor
Closing Flag Salute – Commander Ralph Pointer – VFW
Conclusion of Ceremony – Military Order Purple Heart Speaker
What: Purple Heart Ceremony
When : August 8, 2017
What Time: 7:00 p.m.
Where: Veteran's Park, City of Broken Arrow