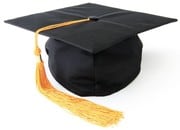 04 Mar

Nominate a BAHS Great Graduate

The BAHS Alumni Association is currently accepting nominations for this year's group of Great Graduates. To be eligible for the award, nominees must have graduated from Broken A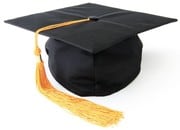 rrow High School at least 20 years ago, and display both the integrity and courage to motivate them to have a positive impact on their community. Though hard to measure, these qualities can be evidenced by a history of selfless giving of time and talent to community service and building a better future for others. As they continue to live out their commitment to excellence, they serve as a role model to the entire community.
Nomination forms can be downloaded by clicking on the "Great Graduates nomination form" located to the right under the "Quick Links" tab or can be picked up at the reception desk at the Broken Arrow Performing Arts Center located at 701 S. Main Street and at Central on Main on the corner of College and Main Street.