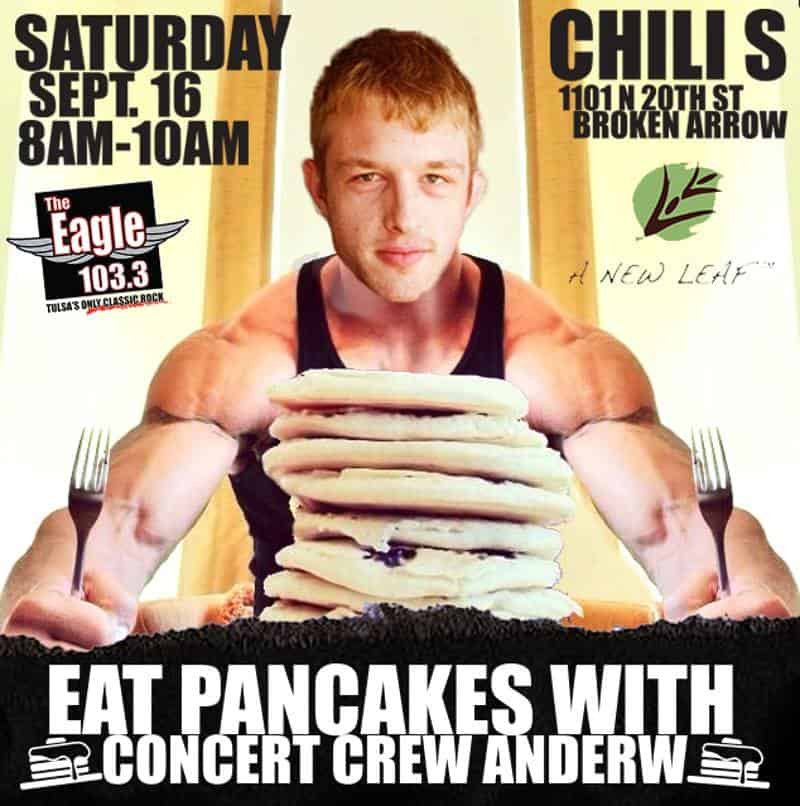 09 Sep

A New Leaf Charity Pancake Breakfast Sept 16th

A New Leaf Charity Pancake Breakfast
Saturday, September 16th
Join Garver and Chili's in supporting adults with developmental disabilities through A New Leaf's Grow Together campaign. This campaign aims to raise $50,000 before the end of October to help create opportunities for the more than 29,000 individuals living with developmental disabilities in the Tulsa metro area. All-you-can-eat pancakes & eggs with a side choice of sausage or bacon.
---
Time Details: To purchase a ticket please visit weblink.donorperfect.com/pancakebreakfast.
Address: 1101 N 20th St, Broken Arrow, OK 74012
Email: MJYoungblood@GarverUSA.com
Cost: $10 for adults, $5 for kids.