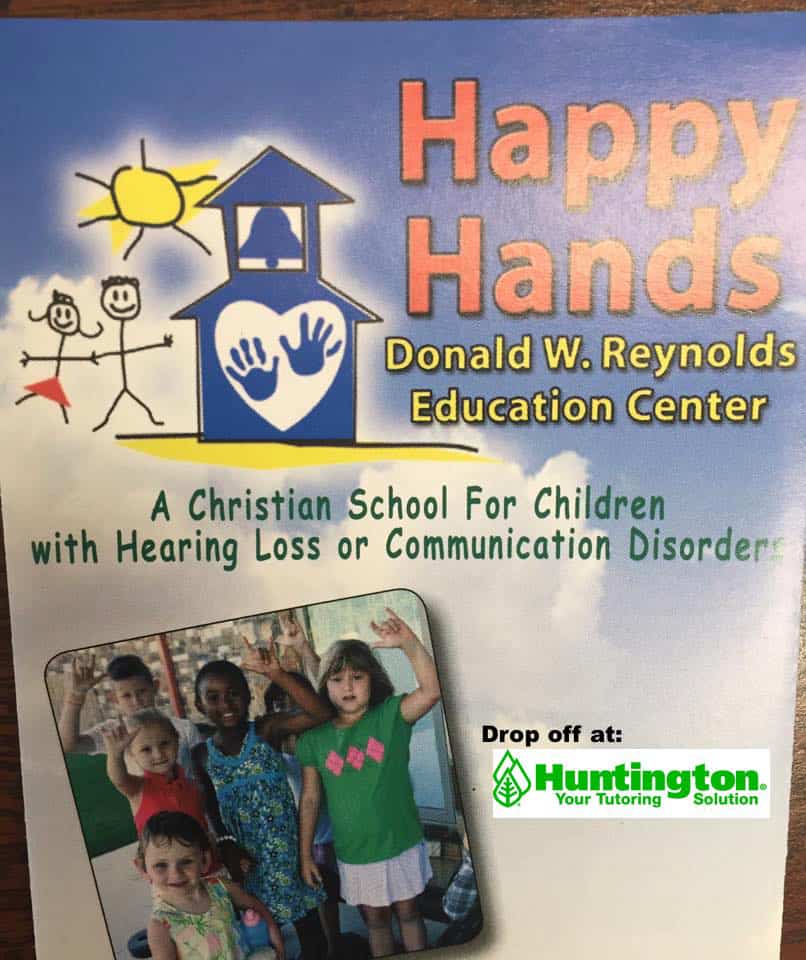 20 Nov

Huntington Fundraiser

Huntington's Annual Fundraiser!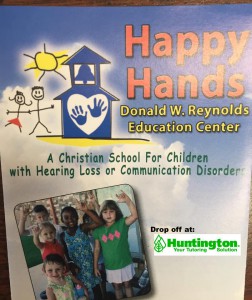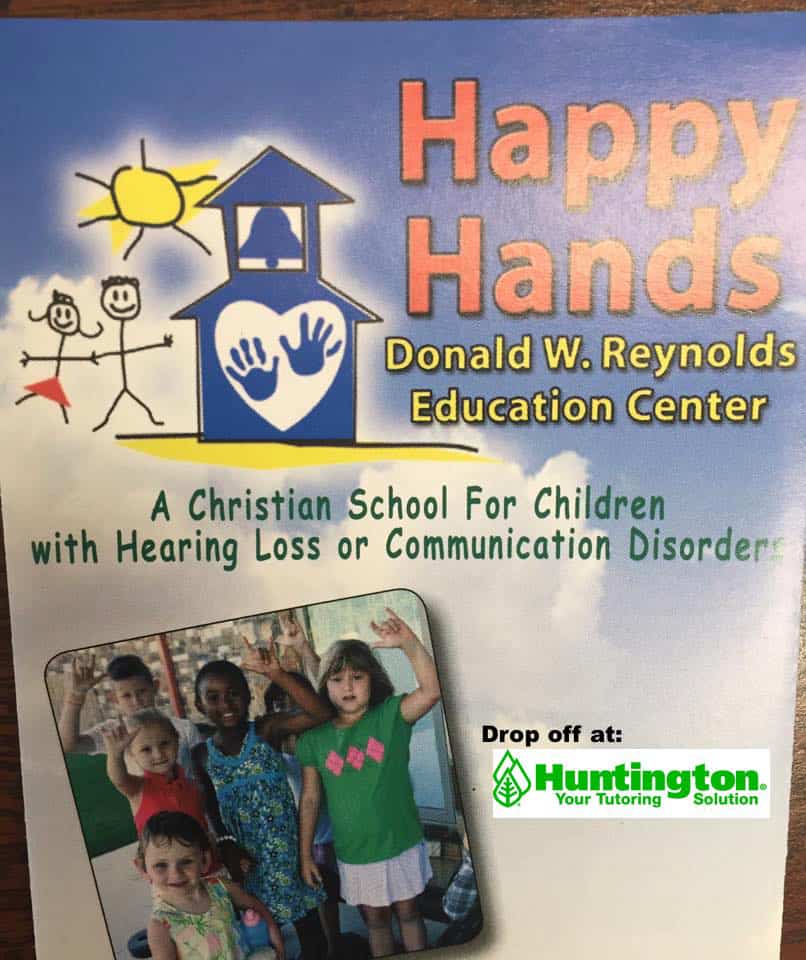 This is Huntington Learning Center's fourth annual fundraiser for Happy Hands Education Center.
Happy Hands is a Christian School for Children with Hearing Loss or Communication Disorders. They are located at 91st and Garnett in Broken Arrow. They do amazing things to better the lives of these children. They are non-profit , and they accept no federal or state funding, so they rely on the generosity of the public.
Each year, we collect toilet paper, paper towels, and handy wipes. These much needed items help relieve their some of their budget concerns.  This collection runs from November 19th to December 17th. They will also accept cash instead of the product donation. We have two locations for the drop off in Tulsa and Broken Arrow.   Please help us help them. You may learn more about Happy Hands by visiting www.happyhands.org
Thank you very much, and Happy Thanksgiving