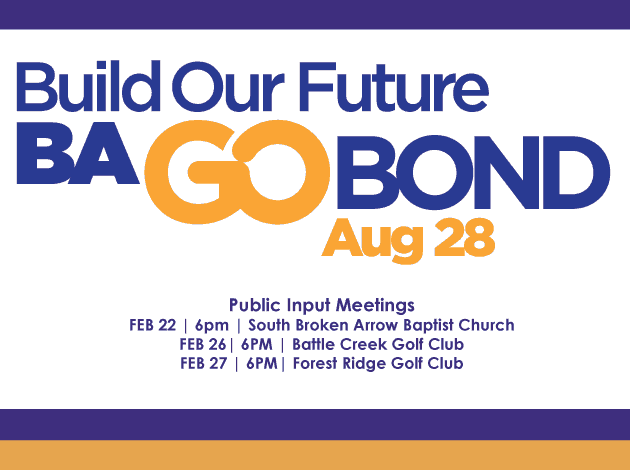 22 Feb

GO Bond Input Meetings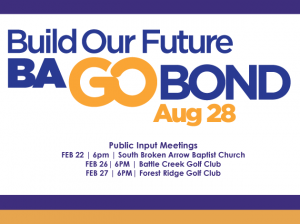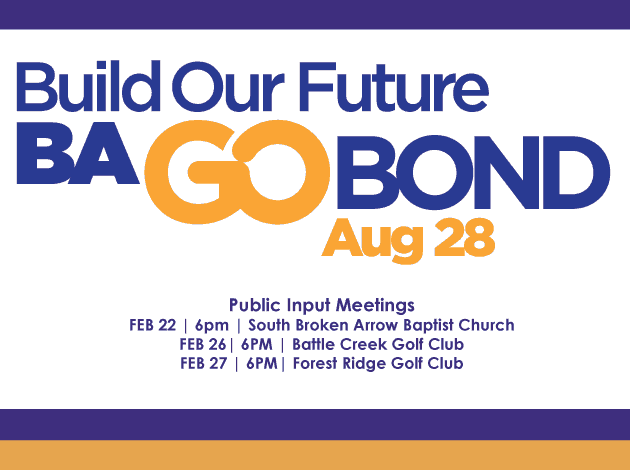 JOIN US!
The first citizen input meeting was on the 22nd! We have two more meetings to join in on.  Participate in the final selection process for projects to appear on the Aug. 28 ballot to renew the GO Bond in Broken Arrow.

This bond initiative will not raise taxes and is shaping up to be the most aggressive in the City's history to improve and expand roads, better our parks, and maintain our high standards for public safety.

Join us at Battle Creek Golf Club Feb 26th at 6pm & Forest Ridge Golf Club at 6pm.