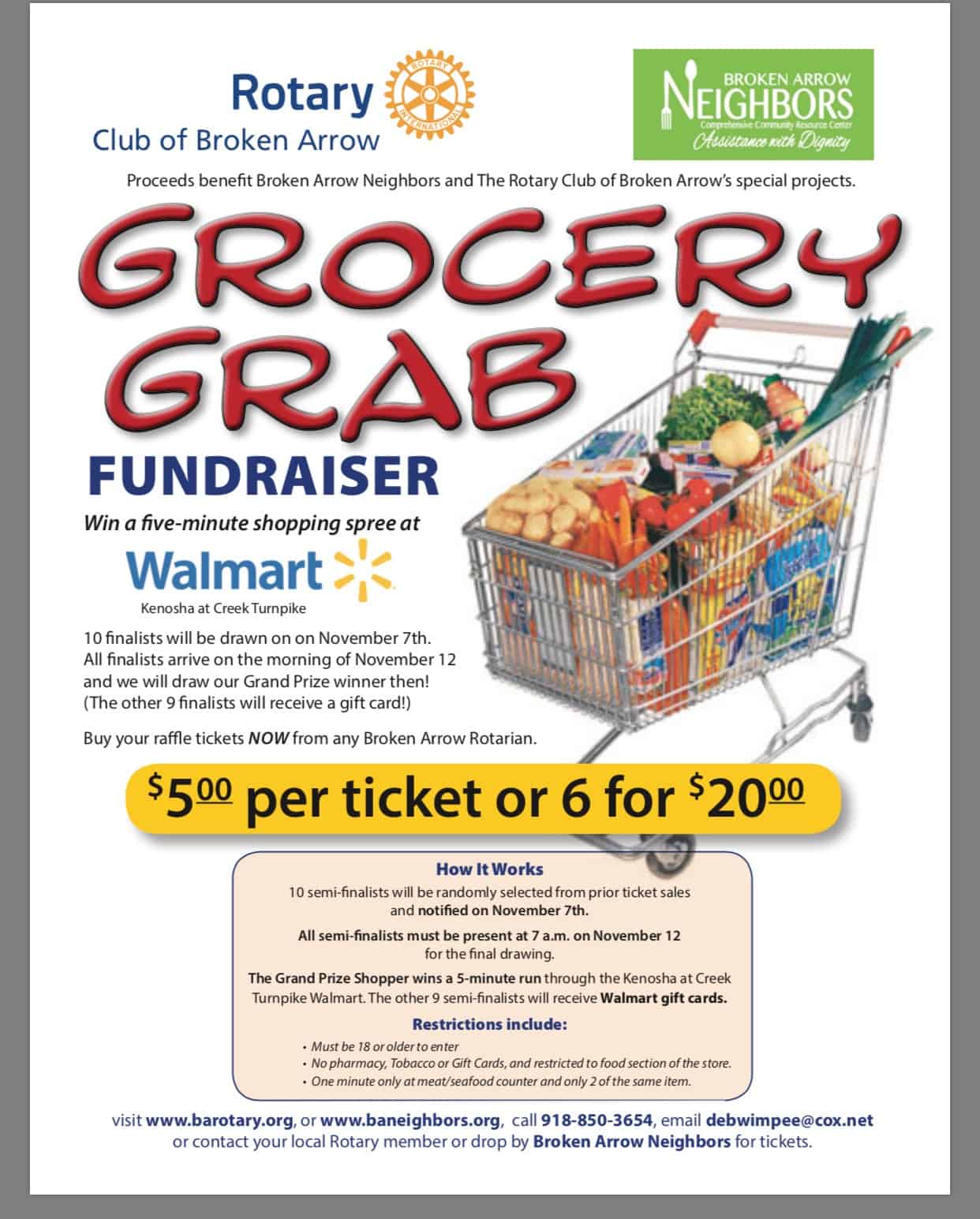 04 Nov

FREE GROCERIES!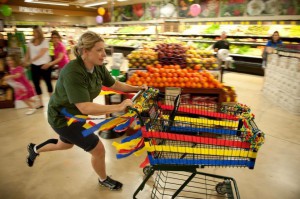 FREE GROCERIES from Rotary Club of Broken Arrow!!!
EVERYONE EATS SO THIS SHOULD APPEAL TO EVERYONE!
Purchase a chance to win a 5 minute Shopping Spree AT WALMART SUPERCENTER at the Creek Turnpike from any Rotarian!!!
$5 for one or 6 for $20
Finalists will be drawn on 11/7. Those 10 chosen will gather on 11/12 for the final drawing for the winner of the 5 minute shopping spree!
*rules will be posted this week.
Supports Broken Arrow Neighbors
grocerygrab-flyer16