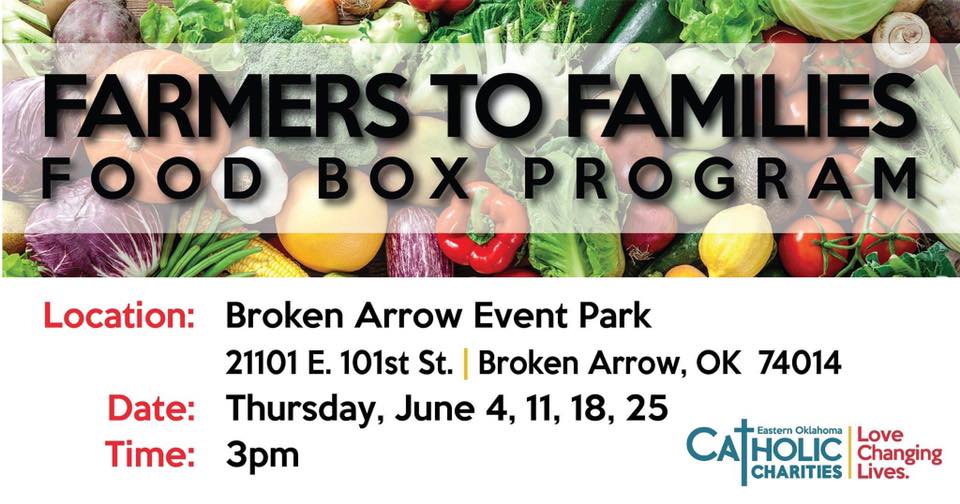 02 Jun

Farmers to Families Food Box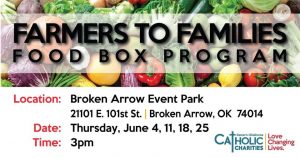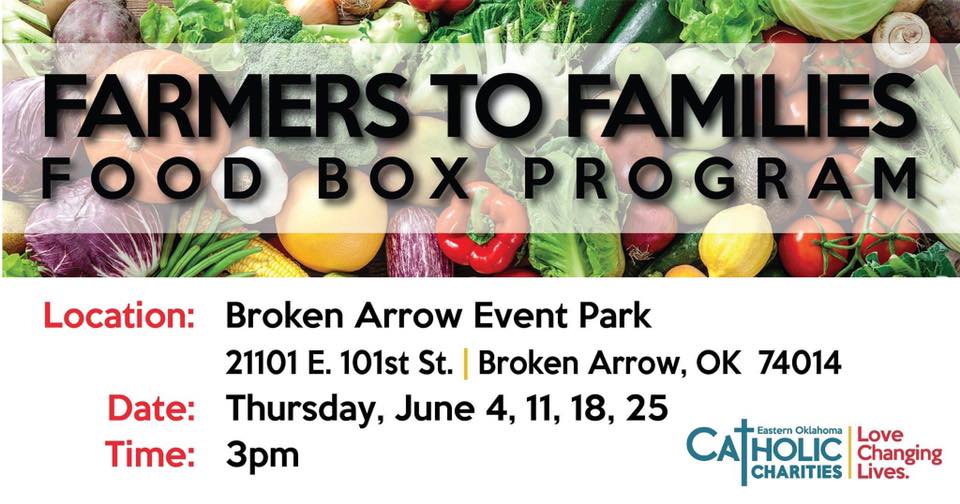 🥦🍏🥕🍅🥛 Tell your friends. See you each Thursday in June at 3pm 🥦🍏🥕🍅🥛
Heads up… Farmers to Families Food Box is coming to BA EVERY Thursday in June starting at 3:00pm BA Events Complex 21101 East 101st St!!
Thanks to Catholic Charities of Eastern Oklahoma & St. Anne Catholic Church of Broken Arrow OK's volunteers!!!!
This is for ANYONE… you can drive up and take a box! No stipulations. Literally drive up and depending on how many people you have in your family is how many boxes you'll get!!!
It's produce & a gallon of milk!
It is first come first serve and anyone can pick up for you! Get there early cuz once it runs out it's gone til the next week!
This is FREE to help our local farmers distribute their goods!
#giveback #buildingcommunity #findwaystomakeadifference
Thank you City of Broken Arrow – Municipality for the use of the Events Park.
https://www.ams.usda.gov/selling-food-to-usda/farmers-to-families-food-box