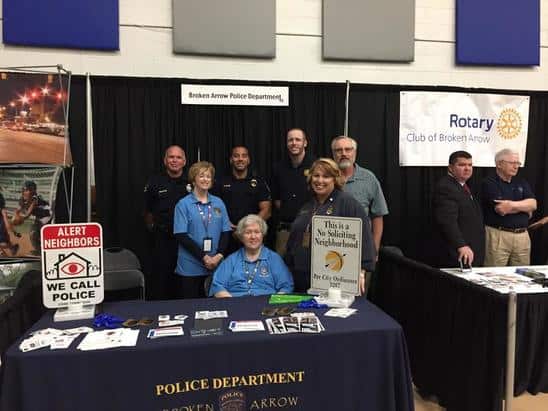 25 Apr

Drug Take Back event Friday, April 27th

Drug Take Back event Friday, April 27th, 2018 Community Center on Main 9-2
RE: Drug Drop off Event Dispose of Your Unused, Expired Prescriptions Take-back event offers public safe, secure way to dispose of their medications.
WHO: Broken Arrow Police Department
WHAT: Prescription Drug Drop Off If these items are submitted in the original containers personal information should be crossed off. If this is not possible, submit the medication in clear bags. Medication could be current or expired unwanted/no longer needed medications. We will not accept IV bags, needles, bloody or infectious waste, pharmaceutical waste not generated by households, radioactive pharmaceuticals or vaccines.
WHEN: Friday, April 27th 9:00-2:00 WHERE: Broken Arrow Community Center BAPD Booth inside in conjunction with the Broken Arrow Seniors Health fair 1500 S Main St Broken Arrow, Ok
WHY: prescription drugs more than any illicit street drug except marijuana. A vast array of pharmaceuticals—including antibiotics, anti-convulsions, mood stabilizers and sex hormones—have been found in the drinking water supplies of at least 41 million Americans, according to an Associated Press investigation.
The Broken Arrow Police Department wants to keep dangerous pills out of the hands of minors and out of our water supplies.