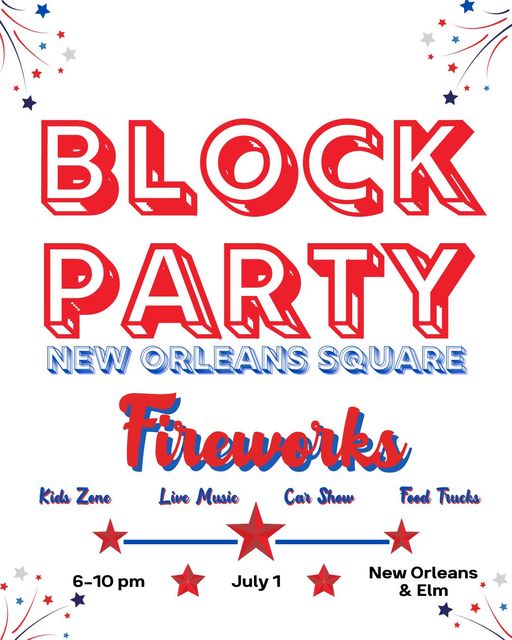 19 Jun

City Fireworks Block Party July 1st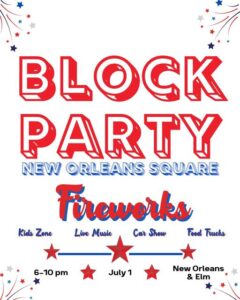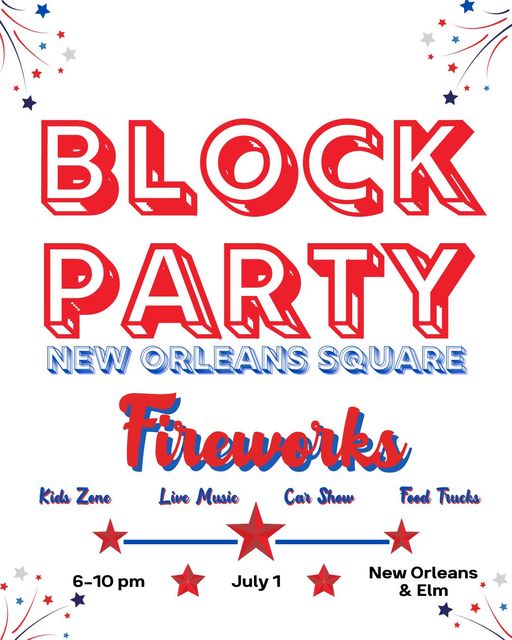 The City of Broken Arrow is bringing back the wildly successful Block Party in New Orleans Square on July 1st.
This family-friendly Block Party will be a fun-filled, patriotic evening featuring a car show, kid's zone, live music, food trucks, vendors, and a grand finale firework show!
Who does not love live music and fireworks? We are bringing the Big guns this year with former singers who performed with some of Rock Radio's biggest bands ever. Former singers Kevin Chalfant (The Storm, Journey), John Elefante (Kansas), Fran Cosmo(Boston, Orion The Hunter), Charlie Huhn (Foghat and Humble Pie), Randall Hall (Lynyrd Skynyrd), John Schlitt(Headeast, and Petra). So grab your fold up chairs and head on out for some good food, drinks, endless hits, and of course Fireworks! Best part is it's FREE!