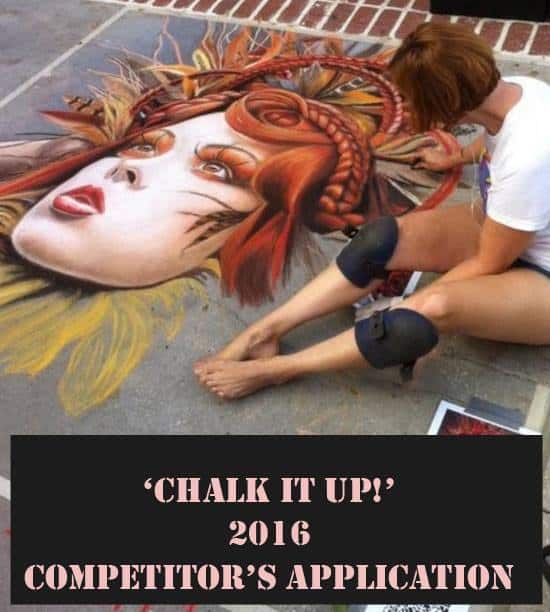 26 Aug

Chalk it Up! Sept 9-10th

It is getting closer to "Chalk It Up!" 2016!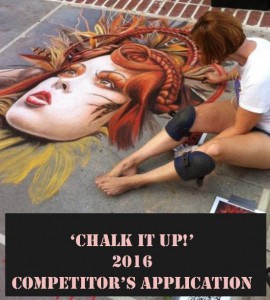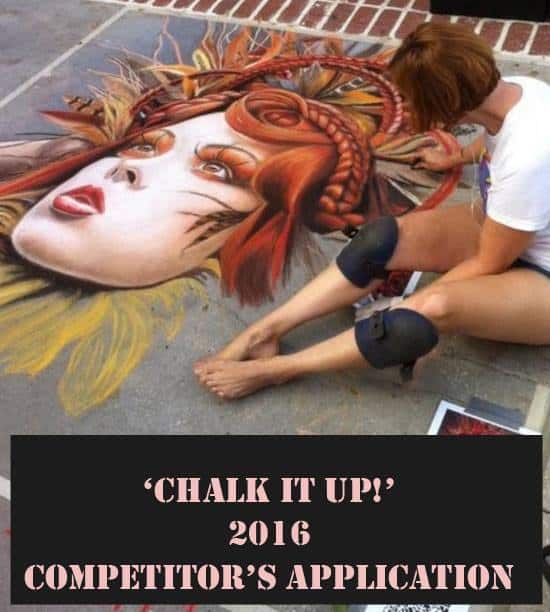 ArtsOK, The Regional Arts Alliance of Broken Arrow is presenting the 5th annual, "Chalk It Up!" An Art Festival.
This festival begins on, September 9th from 7pm-12am and continues on, Saturday, September 10th from 8am-7pm. This is a family event and is free to the public. It will take place on Main Street in Broken Arrow; directly in the middle of the Rose District!
Interested in competing this year?
Competing artists that register will have a 10' x 10' sectioned-off space between Dallas and Broadway, on Main Street, to let their imaginations run wild! They have the opportunity to begin their creative masterpiece on Friday evening and complete the design Saturday during the main event. Main Street will be full of color and gallery quality artwork by 2pm Saturday!
Three different age groups; from 6 years of age to adult, will have an opportunity to compete in five different categories. The available categories are: Masters, Animation, 3D, Original and Artist Choice.
In addition, the competitors will have an opportunity to win Best of Show and the public can cast their vote for their favorite artist to declare a winner for the People's Choice Award. This makes a total of 17 cash prize winners possible!
The cost for an artist to register and compete is $35. Competing artists receive a festival T-shirt, chalk, water, lunch vouchers and gift bags full of goodies from local Main Street business owners.
Event judges will begin voting at 2p.m. The community will start voting for the People's Choice Award at the same time. Winners will be announced and prizes awarded by 4:30pm.
If you are interested or have questions, please contact:
Alisa at (918) 994-4473
yourdesignllc@yahoo.com
www.facebook.com/ChalkItUpAnArtFestival