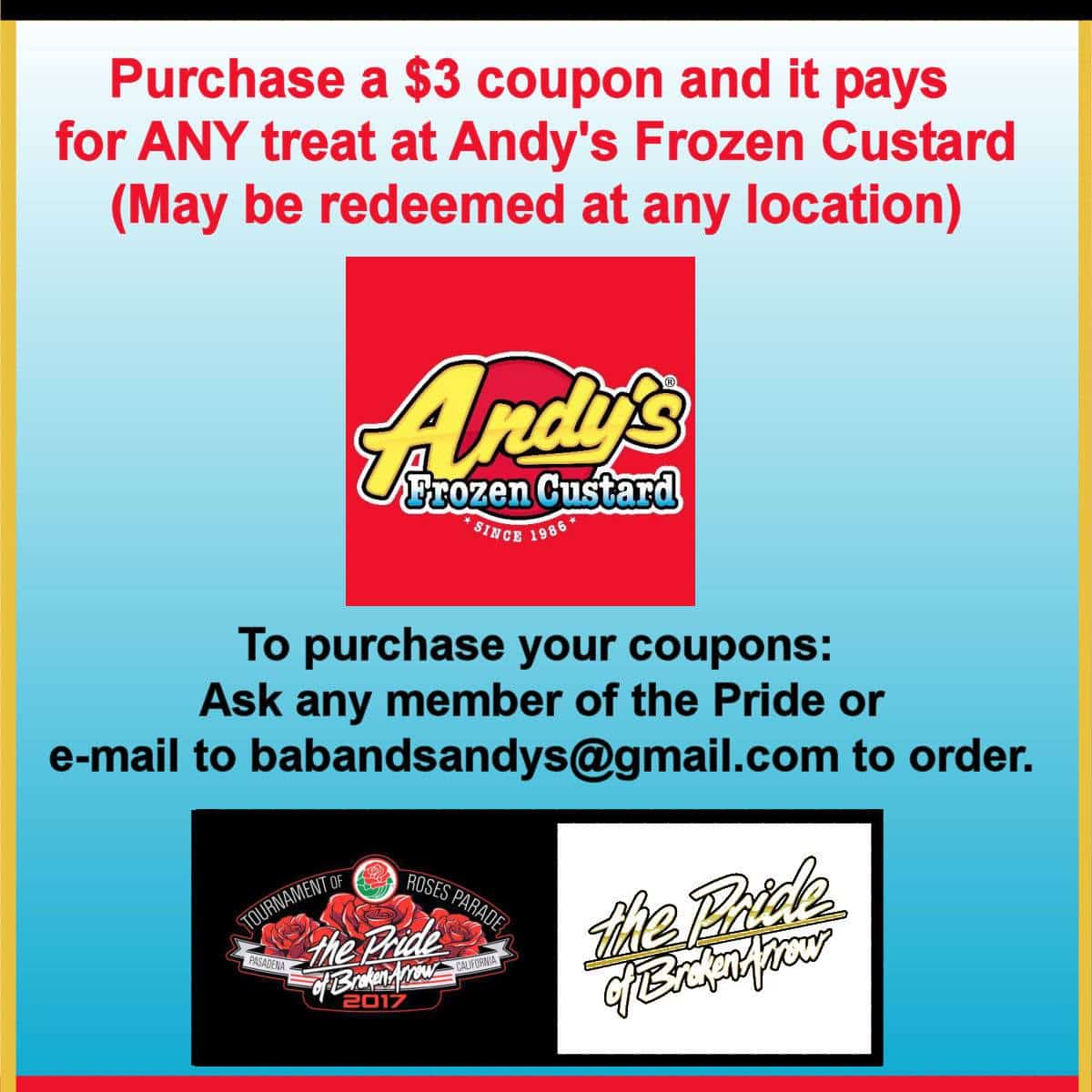 15 Apr

Andy's Frozen Custard Coupon Deal for the Pride!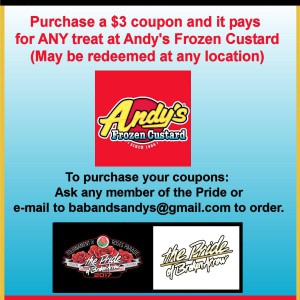 Want a fantastic deal on a yummy treat? The Pride of Broken Arrow is now selling Andy's Frozen Custard coupons. Pay $3 for each coupon and it pays for ANY treat at Andy's! (Treats are usually in the $5-$8 range.) Coupons may be used at any location.
To purchase your coupons, ask any member of the Pride or email babandsandys@gmail.com to order.
Great value never tasted so good!!