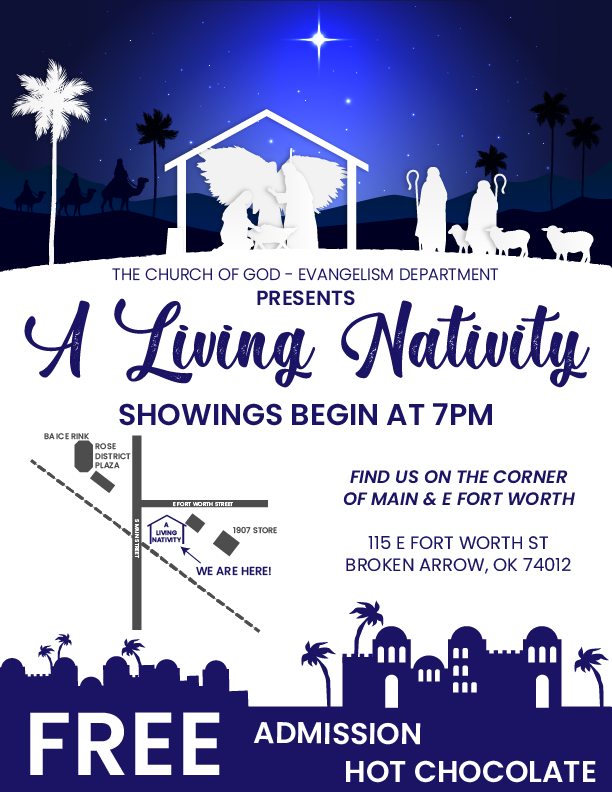 06 Dec

A Living Nativity 12/11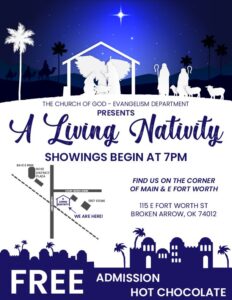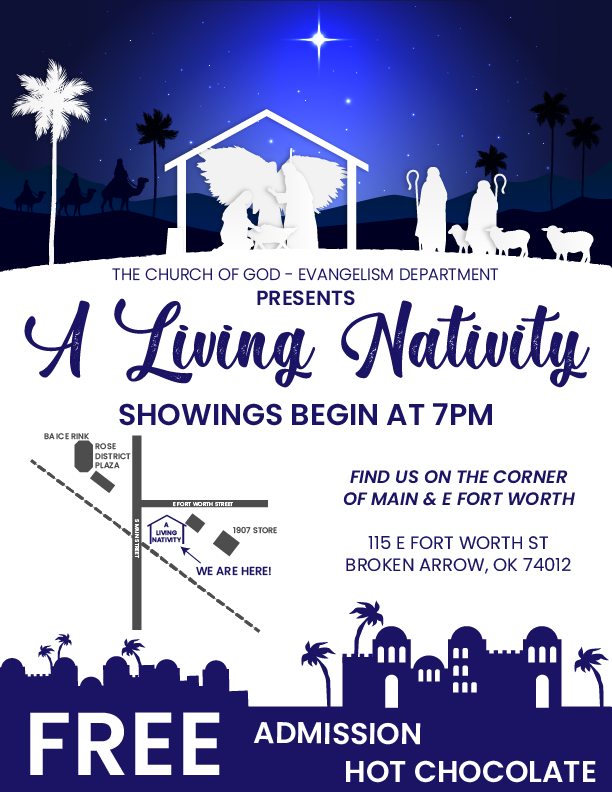 The Church of God Evangelism Department presents A Living Nativity at 1907's parking lot at Main & Ft. Worth – along the railroad tracks on Deb 18th – Showings begin at 7pm
Go drink some free fresh hot chocolate while you sit and watch a living work of art and true story unfold before your eyes. Unlike anything you've ever seen before!
This isn't your typical live nativity.
There will be free hot chocolate for anyone who comes to watch the program.
There will also be many showings throughout the evening!