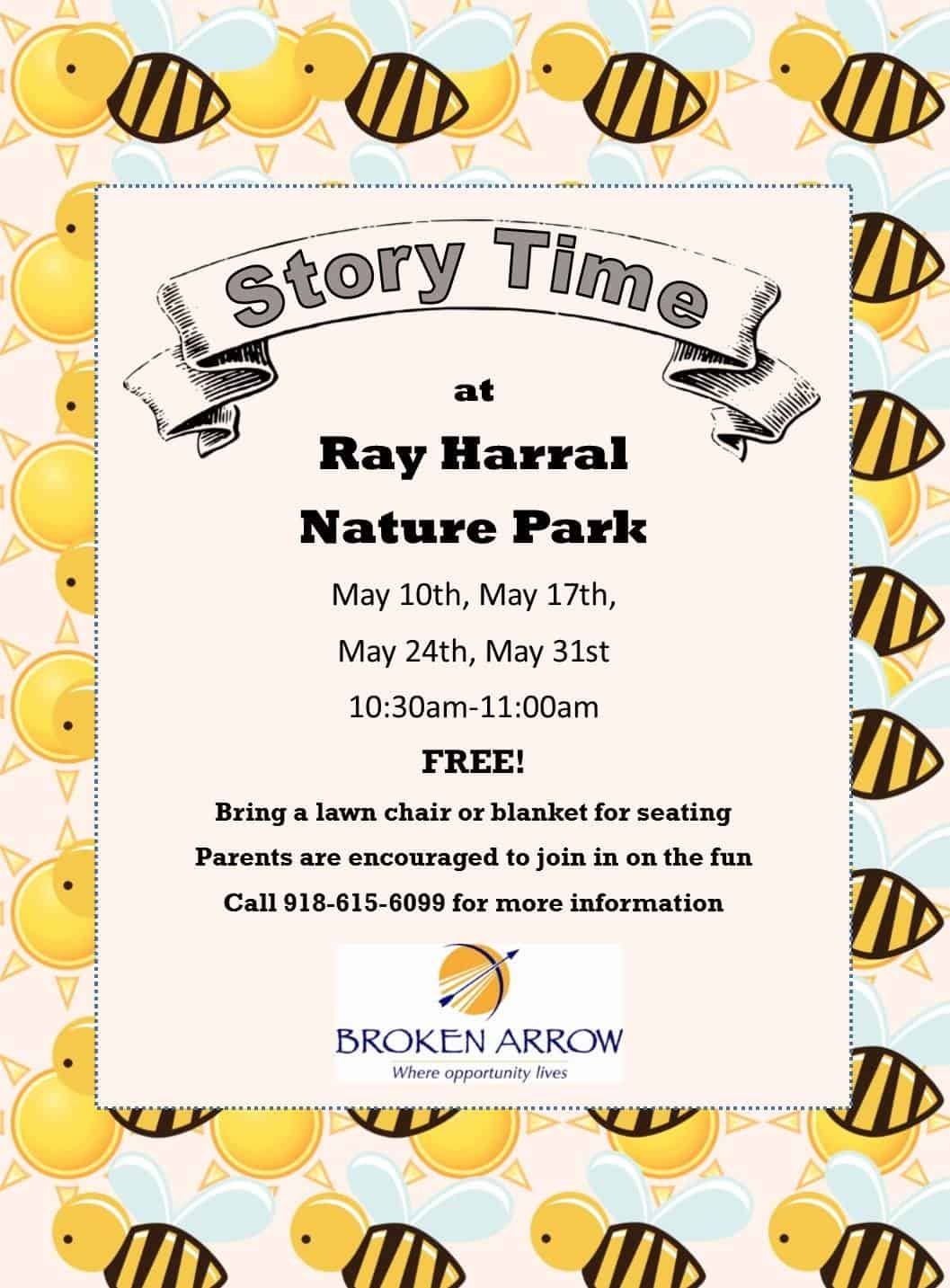 28 Apr

Ray Harral's Nature Center Info

Are you looking for a fun spot to host a birthday party, staff meeting, or info session? Check out Ray Harral Nature Center's classroom! Rental fees are $10/hr for Broken Arrow residents or $15/hr for non residents. Maximum capacity for the room is 30 people. Please contact the Broken Arrow Parks and Recreation Department at 918-259-7000 extension #7440 to book your event today!

Hey, here's something for the younger crowd! Join us outside at the Nature Park as we read some illustrated books! Schedule so far:
May 10th- "Our Great Big Backyard" and "I Don't want to be a Frog"
May 17th- "Superbugs"
May 24th- "The Curious Garden"
May 31st- "Plant the Tiny Seed"

No registration required. Hope to see you there!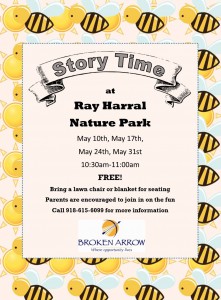 We are so excited for this year's Mom & Me Hike!! Mark your calendars! Get the kids outside and make a craft with us! Don't miss out on the fun! Tickets on sale now!