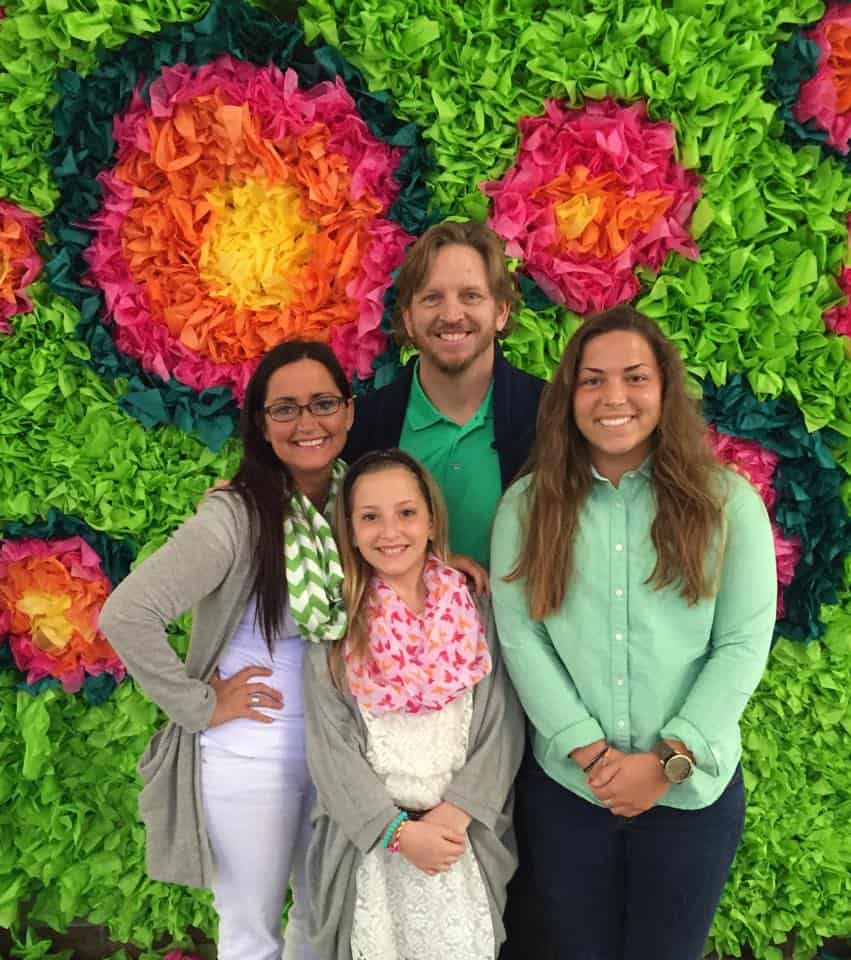 Here is a lil' bit from her story:
My husband, Glenne, and I graduated together from BA and have been raising our 3 children in the BA schools systems and love our community!
Before creating the BA Buzz, I opened the boutique on Main Street called On the Corner in 2009, first located on the corner of Ash & Commercial and then expanded to the corner of Main & Dallas after it's first year in the "old Smitty's" building.  It was amazing to operate OTC in such a historic Broken Arrow location.  Each day brought individuals sharing their "Smitty's stories" & I loved each one of them!
During the four years I owned On the Corner I was able to get plugged in more in our community by becoming a Chamber member, serving on the board of directors for the Chamber and the  BA Salvation Army Advisory Board which helped me with my passion to serve.  I was blessed to have the opportunity create things like Turn BA Pink, the first sub chapter of Turn Tulsa Pink with the help of it's director, Judy Groves, in honor of my late mother-in-law, Ruth Wimpee.  It was a blessing to be able to create events that built the awareness for the organization and raised funds for our local community who is affected by all forms of cancer.
My third year in business was one of the best, as I received the Tulsa 40 Under 40 Award and received Retailer of the Year through the Chamber Arrowhead awards.  WOW… I was a bit taken back on those!
In 2013, I made the decision to sell On the Corner due to our children getting older (them guilting me!) and wanting to not be away as much. I found the perfect buyer, one of my friends & long standing vendors, Ashley Colston! I knew with her passion for what I had created and her brilliant business mind she would take OTC to the next level!
After selling OTC I created BA Buzz.  Most people do not realize that I have a management company as well and I manage two Commercial Real Estate organizations and have for 15 years now.  Along with my connections in that industry I've worked for an engineering firm and for the Hardesty Companies as well as the restaurant and catering industry, so I have a very vast back ground of experience.  Which came in quite helpful with the BA Buzz when it came to having connections and being able to be a referral source for so many things! Like an Angies List… But a Debra's List!  :o)
Onward…I always shared "did you knows" regarding things going on in our community on my personal Facebook page and it only made sense now that I had more "free time" ("free time" -if you know me personally – this should be humorous to you!) that I create a page that was specifically about all the things I saw and heard while out and about "buzzing" each day!  Btw… Debra means "worker bee" (& since some say I should be Jamaican because of my "what seems like" 50 J-O-B-S, that is fitting!) and I've always been fond of bees so it was quite fitting for the name to be "BA Buzz" (thanks for the idea Scott Wise!)
Fast forward to now… I still manage my CRE groups, as well as, I was recently elected as a Broken Arrow City Councilor in April 2017 and re-elected in 2021 where I was also appointed BA's 2nd female Mayor in our history.  I am a Rotarian… in addition to all of that and serve on dozens of boards /committees… I love being active in the political world and I attend a Legislative Retreat each year in DC as well- MY MOST VERY FAVORITE trip every year!  Love that city and my time there with our representatives lobbying CRE issues.
Oh if you've been to ShamRock the Rose, Street Eats on Main, Summer Solstice, Cinco de la Rosa, Holiday Pop Up Shops or plan on going to Red, White & Brew then you've been to my events and I thank you!
Why the events????
I have a true passion for creating a reason for our community to STAY in BA and spend their $s here in our community!!!  & being once a small business owner, I know how important it is to have people help promote your business and aid in bringing customers to your doorstep! & that's exactly what my events help with! I love being able to assist in creating the awareness of what our city has to offer!
-Side note- Did you know that portions of your sales tax dollars generated when buying local go to funding our local BAPD & BAFD, & road repairs etc….  sooooooo let's say you live in south BA and it's sooooo much easier to go to Sprouts in Bixby… the sales tax from the money you spend at that Sprouts in Bixby compared to our new Sprouts goes to BIXBY's PD & FD but Bixby's FD & PD are not the ones that will be coming to your rescue in time of need… just a lil rid bit of info! – Sorry – I should have gave you a heads up that I have quite a few "squirrel moments!"
In the midst of buzzing around, my husband  and I are active in our church, the Church at Battle Creek and we'd love for you to join us!
OK…Oh speaking of my  hus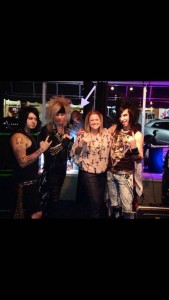 band… he btw, may be featured in any one of your photos because he's basically a professional photobomber!  Even has a fb page "Glenne Creeper" – if you find him in one of your pics post it to the page! Ok back to topic…
Ok soooo again… onward… While I'm doing everything else I'm enjoying our kids, who I am very proud of: our son Kyler, almost 28, has given us two of the most beautiful grand children who call us "Honey" & G-Pop" & I cannot get enough of Peyton & Ryder!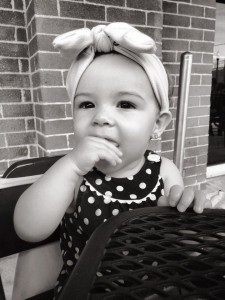 Our daughter Addison, graduated BA in 2015 and has been such an amazing leader in our community through heading clubs, Youth City Council, Paging at our State Capitol for Rep Brumbaugh, Rep Rogers & Senator Dahm & currently about to head to MIT in Boston as one of 13 members on the InvenTeam created by Mrs Gradel!  Addi is now "adulting" in Tulsa and has her own rug company!  She's an extremely talented artist!!!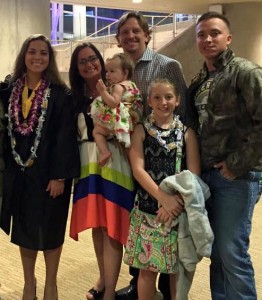 Then there's Finley!  Who is now officially a Freshman at NSU – she is enjoying college and is working to become a math teacher!
So as my "twitter account" (@BABuzzGal) sums me up… I'm a lover of Christ, my hubs & kiddos & grand-darlins, new socks, bees, elephants & chocolate! At my best when im right in the middle of working my gifts! Serial entrepreneur!
It's a GREAT day to B-A Tiger!  Have a blessed Day!